Last Modified on:  May 25, 2017 @ 9:00 pm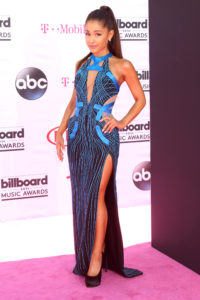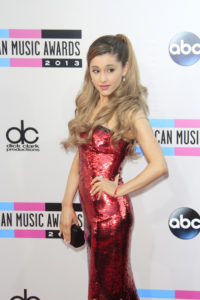 Ariana Grande Latest News
Ariana Grande's world has been forever changed in a tragic tale of darkness that forced its cruelty upon the vibrant singer, her fans, her friends, her industry, and her world.  The bombing at Manchester Area that occurred as the performers were heading back to their dressing rooms after the May 21st concert, has rocked her life and all those connected to her.  With 22 confirmed deaths, 56 injured, and thousands traumatized by the explosion and devastation they witnessed, it is unreported when and if Ariana will return to the stage.  Currently Ariana's team has only released that the remainder of the European leg of the tour is officially canceled.  Like any star, safety is an absolute priority, not only for the singer, but for the fans.  As any beloved artist will tell you, the fans are everything.  Without question, this is the case with Ariana Grande.  Her fans have shown nonstop love for Grande via social media.  A mourning ribbon symbol with a pink background that was lavished with Grande's famous bunny ears has begun to circulate on social media as fans joined together in solidarity.  Katy Perry, Ariana's long-time friend, has also taken to social media sending her love to her bestie star friend. 

Disney Fame is the Name of the Game
Ariana Grande joins the ranks of fellow childhood Disney stars that have continued their careers and an incredible rise to fame.  Born in 1993, Ariana quickly gained a following for her comical and endearing role as Cat Valentine on Disney's Victorious, and her singing debut was launched with the 2011 Soundtrack, Music from Victorious.  Her next two studio albums both debuted at number one, and a star was born.
Cat Got Your Tongue?  Ariana Grande Plastic Surgery Rumors Fly
The public has witnessed the headlines time and time again; "Childhood Star Undergoes Plastic Surgery."  Unfortunately, it's Ariana Grande's turn in the rumor factory.  Before and After Ariana Grande plastic surgery photos have begun to rapidly gain popularity almost as quickly as the star's rise to the top.  A boob job, nose job, chin reconstruction, and lip filler are all speculated procedures received by the young star.  Ariana has remained silent, choosing to ignore the tabloids and Hollywood gossip chain, and instead focus on her music and her fans.
She's Sooooooo Popular
Ariana Grande's Plastic Surgery News has only glorified her already impressive celeb status.  In fact, the fabulously talented singer has:
·         100 million Instagram followers making her the 2nd most popular Instagram star
·         15 million YouTube followers ranking her channel ArianaGrandeVevo as 25th
·         Over 7 billion views on her music videos
·         45 million followers on Twitter
·         30 million likes on Facebook
Before and After Photos:  Are They Real?
The analysis of internet sourced before and after pictures is completely subjective, and without a statement from Ariana's camp, nothing can be confirmed or denied.  For a young lady who has spent countless hours of her life in front of the camera, it seems as if any cosmetic procedures would be easily identifiable, given the amount of public face time she receives.  Still, there are those who continue to claim that her look has altered far more dramatically than simple puberty allows.  With that being said, differences are apparent.  Most notably, her chin.  It looks as if the token "pointy" chin has been whittled down to a more mature rounded look.  This type of change, although rarely this profound, can be seen in normal aging, primarily through the teenage years.  Her new chin also redefines the look of her lips, which no longer compete for attention with her previously prominent chin.  While lip filler is a possibility, closer evaluation of the pictures reveals the skilled hand of a quality makeup artist, which is also likely the truth behind the supposed rhinoplasty.  Lastly, Ariana Grande's breast augmentation, which she made light of in Dec. 2013, is the most likely of all the work, although her explanation of her sexy curves is the final word.
 It's a Victoria's Secret push-up bra!"  "False advertisement just like the rest of America, children."