List of 20 Celebrities with Breast Augmentation
Breast surgery seems to be the new rage among female celebrity personalities. Here is a comprehensive list of 20 famous celebrities with breast augmentation.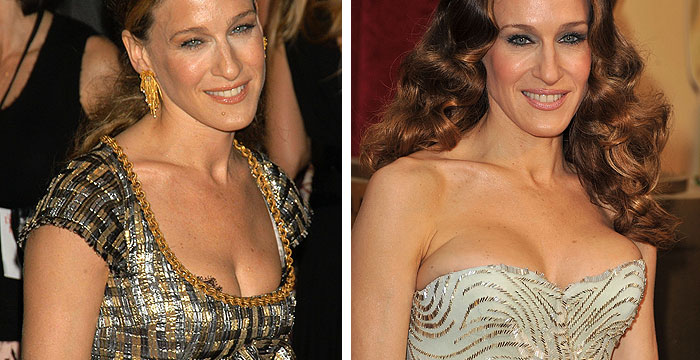 20. Sarah Jessica Parker
You must be blind not to have noticed the change in this 'sex and the city' actress. Her breasts look fuller and firmer. She definitely looks sexier than ever thanks to breast implants.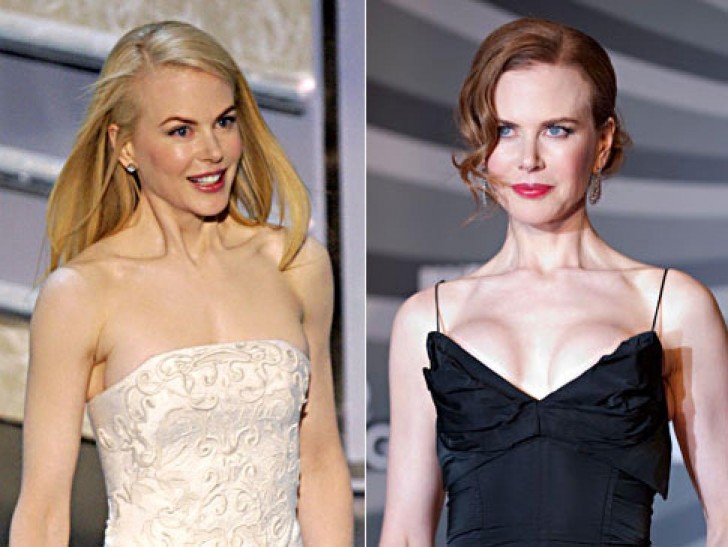 19. Nicole Kidman
Before plastic surgery, Nicole Kidman had very small and flat breasts. Now she has extremely sexy breasts after successfully undergoing a breast modifying surgical procedure.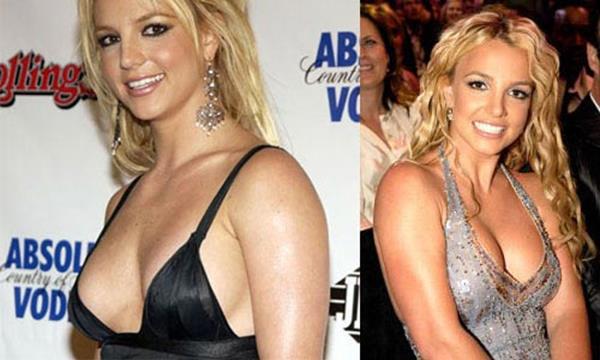 18. Britney Spears
Without a doubt, Britney Spears is one of the sexiest celebrities currently. Her perfect boobs compliment her equally perfect body. Despite Britney denying breast surgery allegations, some people insist her boobs are just too sexy to be entirely natural.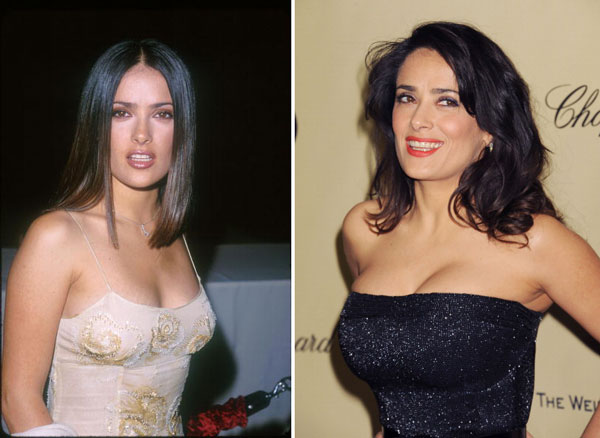 17. Salma Hayek
If you compare earlier photos of the extremely beautiful Miss Salma with more recent ones, the one thing that stands out is the difference in her bust size. Her breasts seem considerably bigger. We can only speculate that she finally decided to join the breast surgery bandwagon.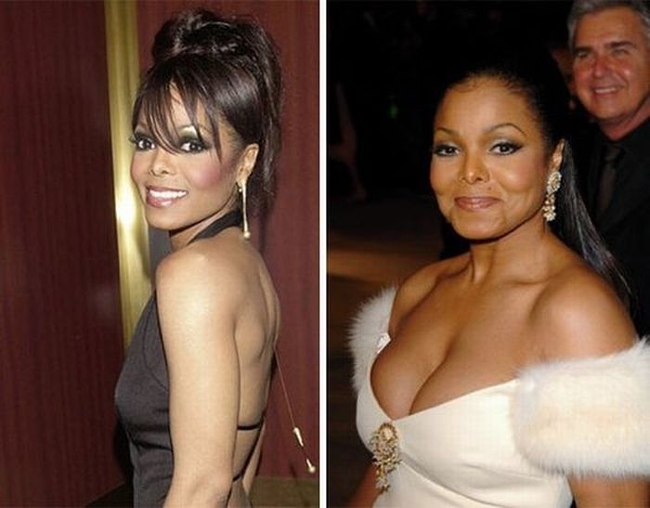 16. Janet Jackson
Janet Jackson is by all standards music royalty and certainly did not need breast augmentation to take her music career to the next level. She has definitely already reached the highest level. This however did not keep her from enlarging her bust.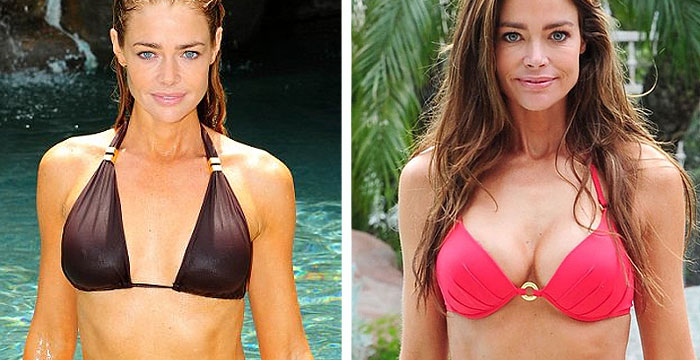 15. Denise Richards
Denise is one of the few celebrities who has admitted to undergoing breast augmentation not once but thrice. According to Denise the first two procedures were disastrous. Her current perfect boobs resulted from the third operation.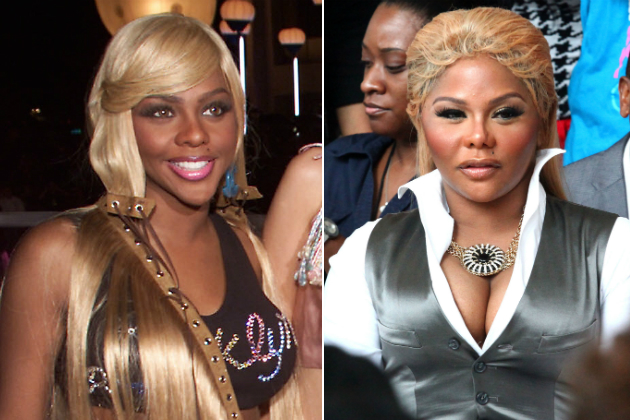 14. Lil Kim
It is undeniable that Lil Kim is a big fan of plastic surgery . From before and after pictures , it is evident that Kim's bust is significantly bigger.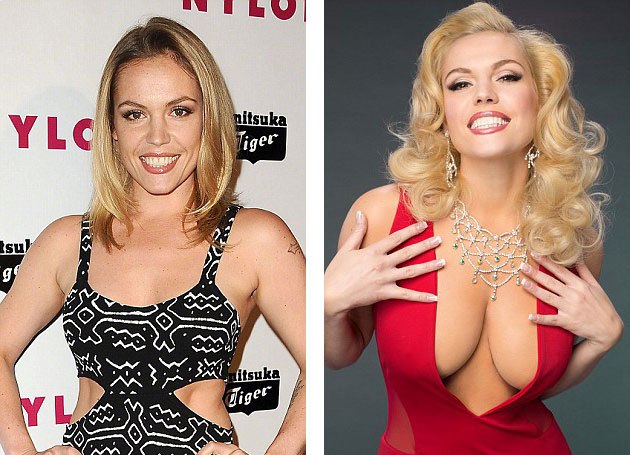 13. Anna Nicole Smith
If there is one celebrity who can attribute most of her documented success to breast Augmentation it is Miss Smith. Her modified breasts contributed greatly to her modelling success and some even argue that they got her a multi-millionaire husband.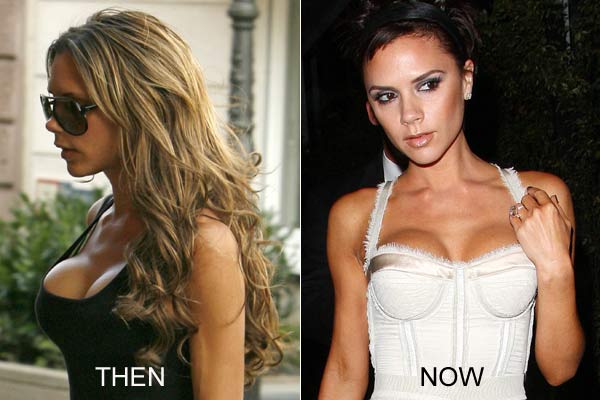 12. Victoria Beckham
It is rumoured that Mrs Beckham underwent breast surgery in 1999 during which she increased her breasts from A cups to D cups . A year later, she allegedly increased them to double D's.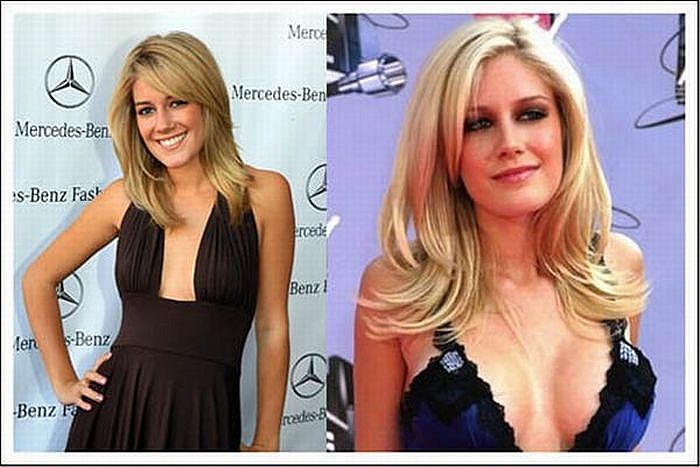 11. Heidi Montag
It is rather obvious that Miss Heidi had some work done on her breasts. Certainly, her current G-cup breasts are simply perfect for her.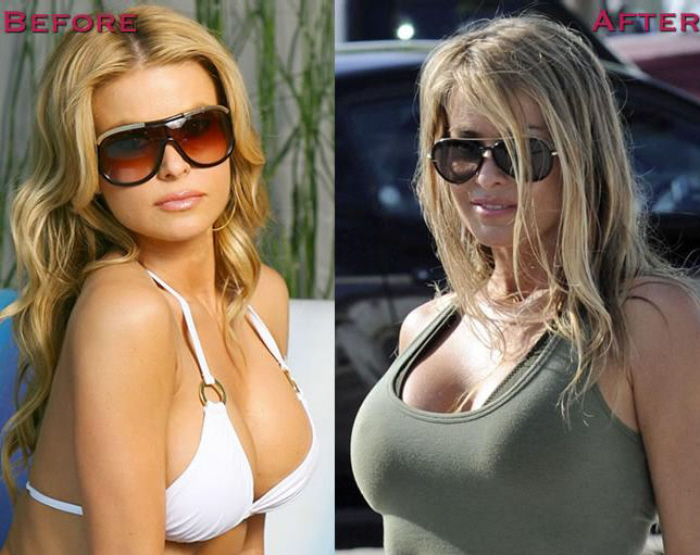 10. Carmen Electra
Carmen has gone on record to admit that she had her breasts enlarged ten years ago. To a certain extent, her fame and success on the silver screen can be attributed to her perfect bust and body.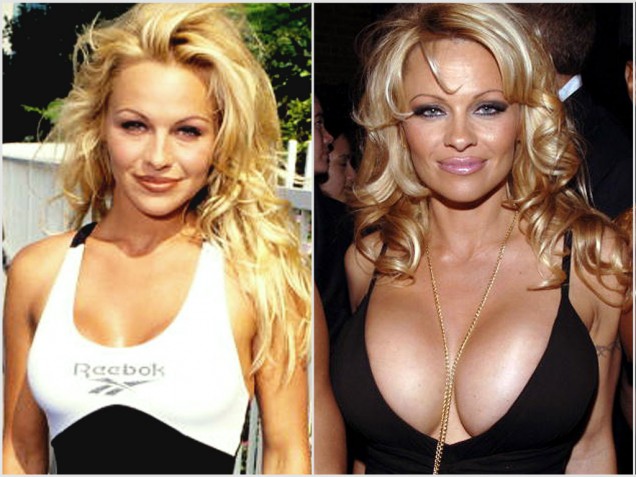 9. Pamela Anderson
Miss Andersons meteoric rise in stardom can be traced back to the time she decided to get implants after appearing in Play boy. Her new breasts certainly worked some magic for her career.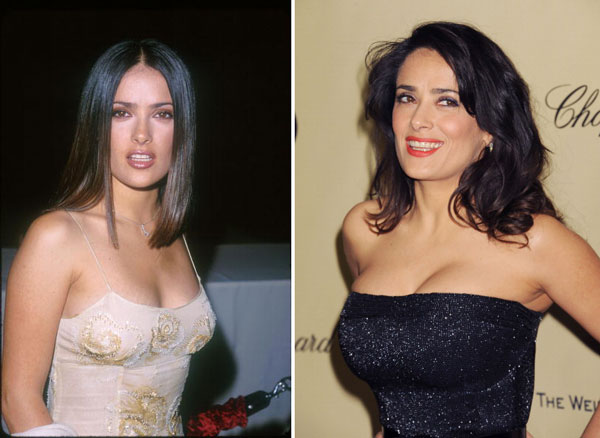 8. Salma Hayek
There was a time when this full figured Latina actress was not as endowed up top as she currently is. That was then, after breast surgery, her chest area was incredibly well sculpted.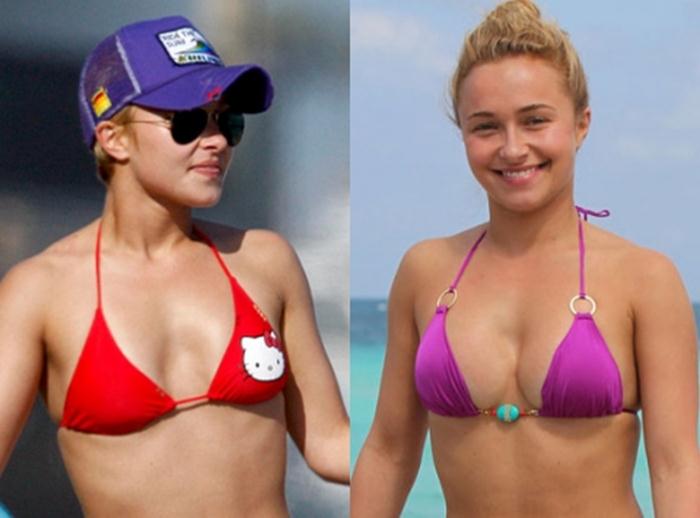 7. Hayden Panettiere
This Hollywood damsel decided to give her little frame a sexy touch and she thought a boob job would do just that. It certainly did.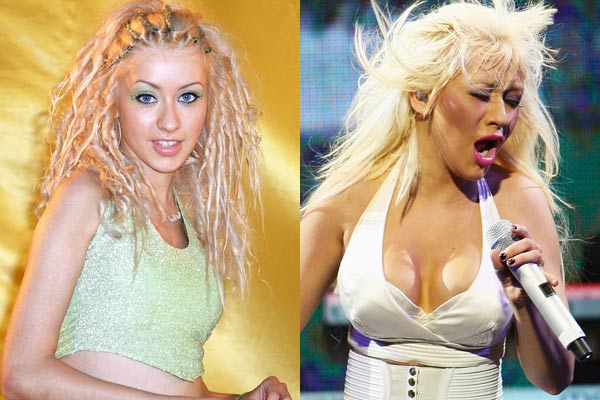 6. Christina Aguilera
No confirmation or denial has been forthcoming from the pop star regarding breast augmentation rumours. Her fuller bust has been cited as proof by numerous people that she underwent the procedure.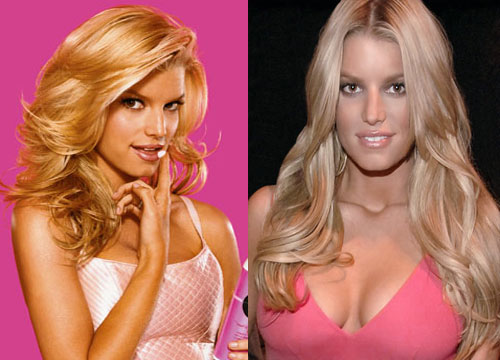 5. Jessica Simpson
Before breast augmentation , Miss Simpsons body was already incredibly beautiful. The boob implants transformed it from beautiful to hot and sexy.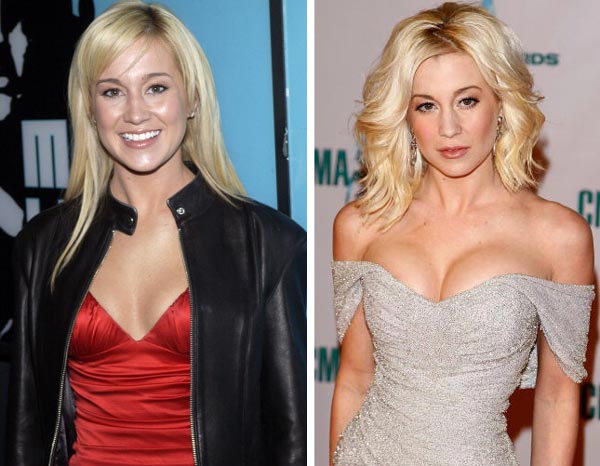 4. Kellie Pickler
Miss Pickler is certainly not a stranger to plastic surgery. Her boob job is probably however the most notable of all the surgeries she is rumoured to have undergone. The extra cups certainly suite her body perfectly.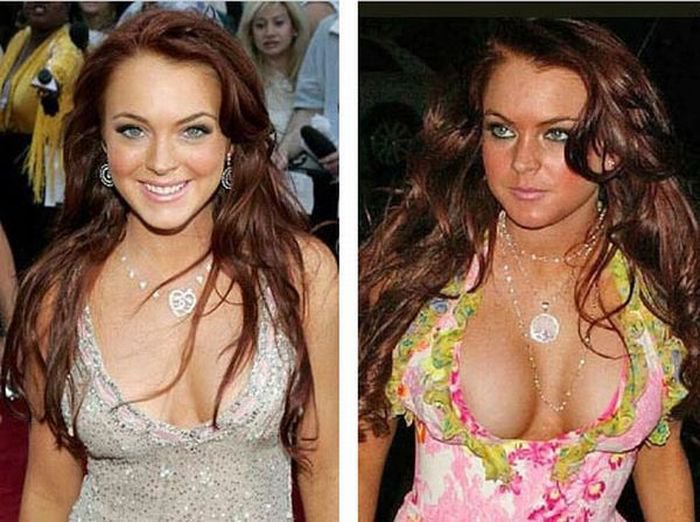 3. Lindsay Lohan
Lindsay Lohan has never admitted to the fact that she underwent breast surgery. Wherever the larger breasts came from , they are perfect for her figure.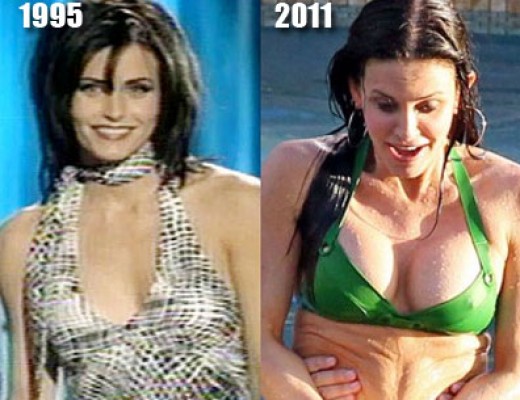 2. Courtney Cox
Upon close observation , one can easily notice that the TV personality's chest region is bigger. Since she hasn't pushed out any kids yet recently, breast augmentation is the only explanation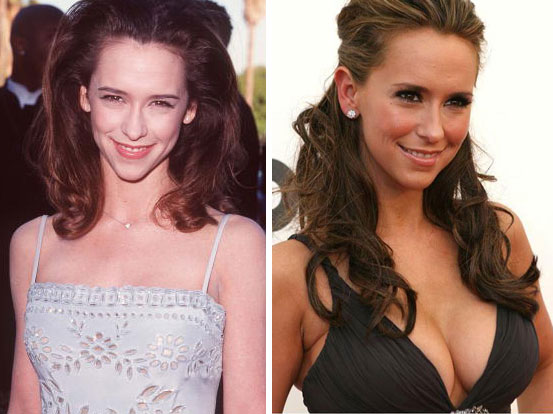 1. Jennifer Hewitt
Currently, Jennifer has one of the best Busts in Holy wood. Whether or not she has undergone breast augmentation is unverifiable. Despite no confirmation from her on the same, rumour has it that she underwent the procedure.
It is important to note that there are many other celebrities who are not mentioned in this list of 20 celebrities with breast augmentation.