Before and after Plastic Surgery Pictures
There is no disputing the fact that plastic surgery in Hollywood has run rampant. All and sundry are visiting Beverly Hills or even Seoul in South Korea for nips, tucks, and injections with the singular objective of staying glamorous. Some celebrities have amazing stories of success while others are still cursing the day the checked into the theater. Here are 10 celebrities with varying stories to tell.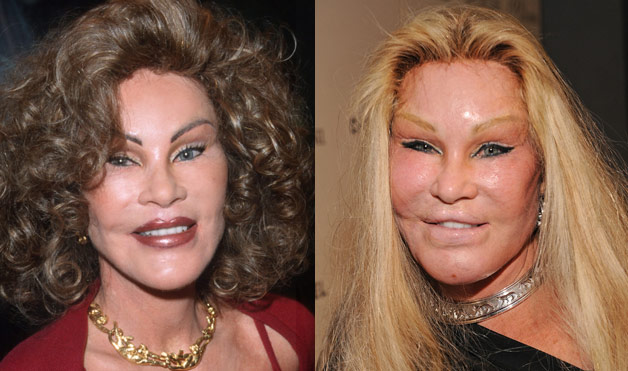 1. Jocelyn Wildenstein
Widely known as "the cat woman" Jocelyn Wildenstein has an outrageous tale behind her feline looking face. The main reason she went for the $ 4 million plastic therapies was to please her husband whose fondness for felines was driving her crazy. She still lost him anyway. Honestly, she looks less than glamorous. Many celebrity watchers agree that she squandered her original beauty big time.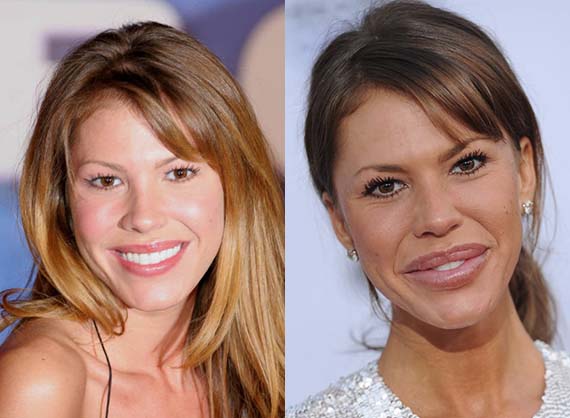 2. Nikki Cox
Nikki Cox has an amazing before and after plastic surgery story. A few years back, the Las Vegas celebrity appeared with very natural looks and a charming smile. Her recent photos makes her appear as a doll because of her puffy cheeks and unnatural skin tone. The eyes also look different. She must have had a cocktail of therapies.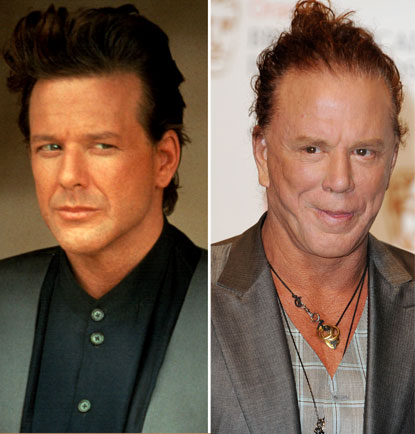 3. Mickey Rourke
In his own admission, Mickey Rourke said that his decision to go under the knife several times was to mend the damage that his previous boxing career had done on his face. He is rumored to have sought some cheek implants, rhinoplasty, and intense facial reconstruction. Some bloggers are of the view that the multiple procedures ruined his previous great looks.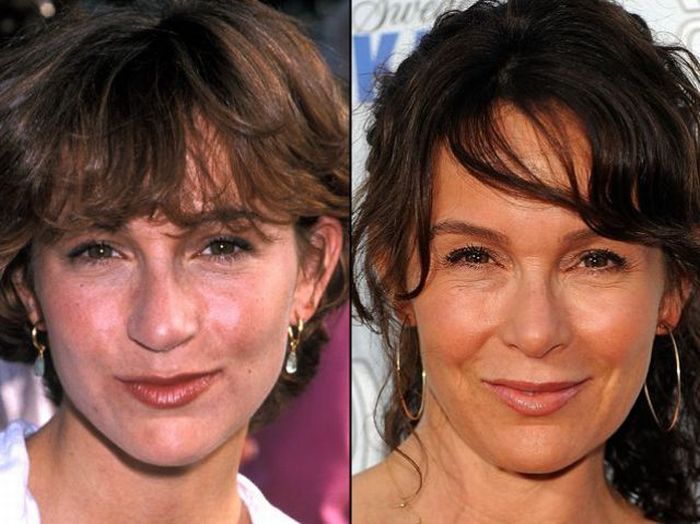 4. Jennifer Grey
Jennifer Grey is considered among renowned personalities who suffered greatly because of plastic surgery. She joined the millions of analysts who believe that she discarded her celebrity personality in the plastic therapy theater. Her story is one of a nose job that went awry.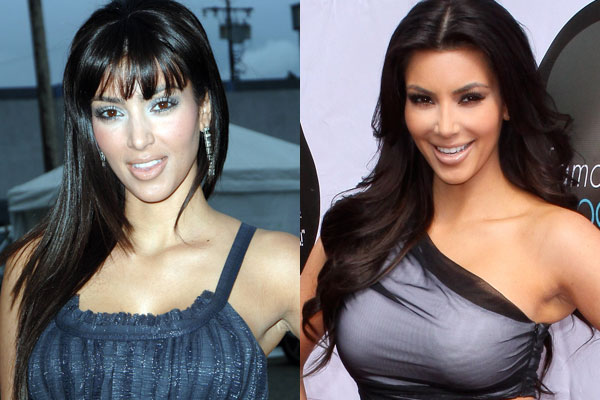 5. Kim Kardashian
Kim Kardashian is counted among some of the most successful plastic surgery celebrities. Her before and after photos show that the glamorous star was beautiful in the past but turned extremely marvelous afterwards. Some celebrity analysts believe that the sum of her beauty is a combination of laser resurfacing, fillers, and some Botox injections.
6. Lara Flynn Boyle
Lara Flynn Boyle has not said a word about her plastic surgery. However, the before and after plastic surgery photos show that the celebrated star went under the doctor's knife several times leading to a complete transformation of her previous appearance. Although some analysts think that she went overboard, many of her fans think that she made the right decision.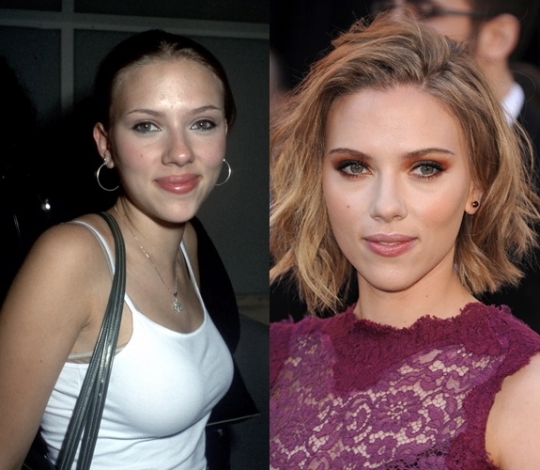 7. Scarlett Johansson
Bloggers and social media analysts have always held up Scarlett Johansson as a shining example of a smashing beauty. She was born and nurtured with gifts that worked excellently on her face and figure. The before and after photos of Scarlett Johansson show an overwhelming success of a nose job.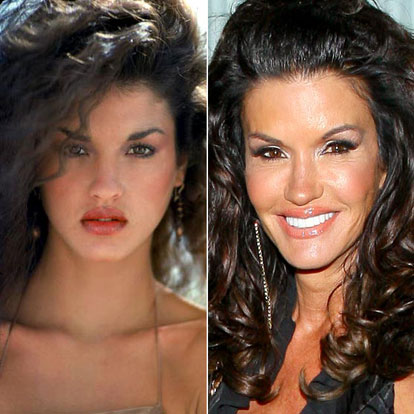 8. Janice Dickinson
Everybody knows that Janice Dickinson was the world's first supermodel. However, she wants people to also know that she is among the world's leading enthusiasts of plastic surgery. She refers to herself as a woman who lives for plastic surgery. She does not blush whenever she admits that she might lose count of the number of plastic enhancements she has had so far. Fans and critics remain divided on whether she looks fabulous or not. Judging from her nature, she gives no damn.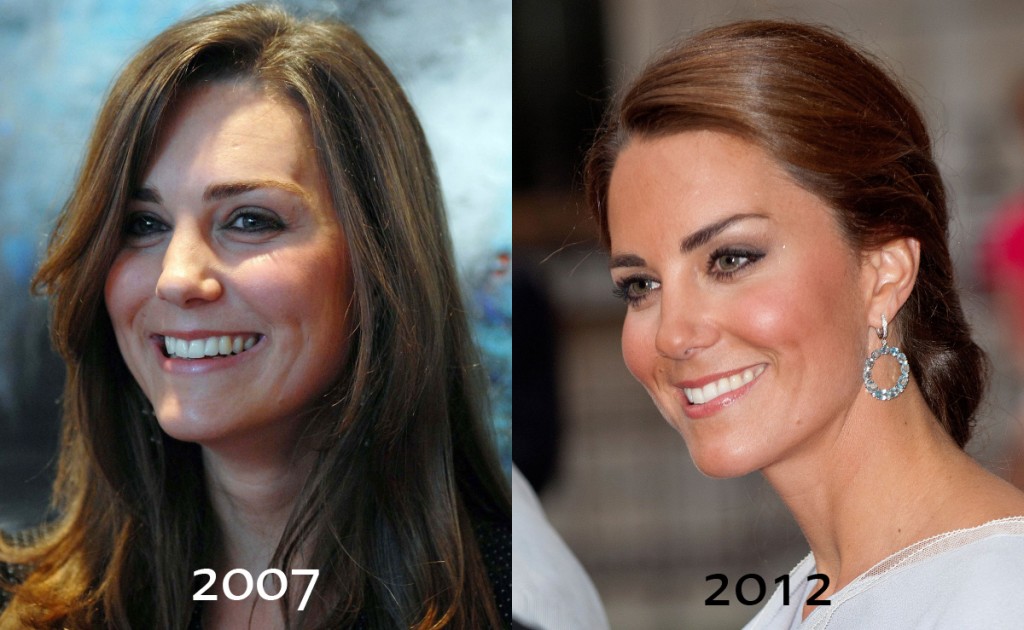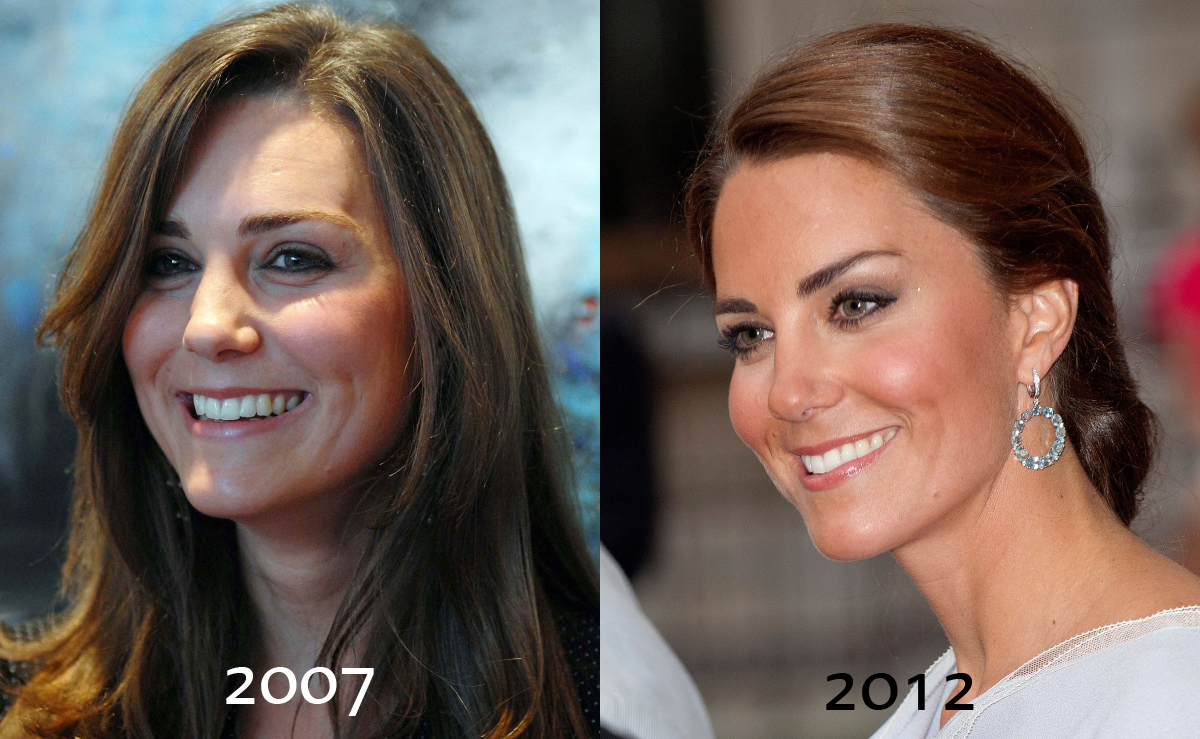 9. Kate Middleton
The Duchess of Cambridge has been hogging the limelight lately for many good reasons. The entire universe appears to be mesmerized by her gentle demeanor and the halo of royalty that follows her at any point of her current life. Apart from the high position she holds, the Duchess is easily one of the most beautiful women on the planet. Speculations show that she went for some mild cosmetic dentistry at some point to adjust her looks in accordance with her status.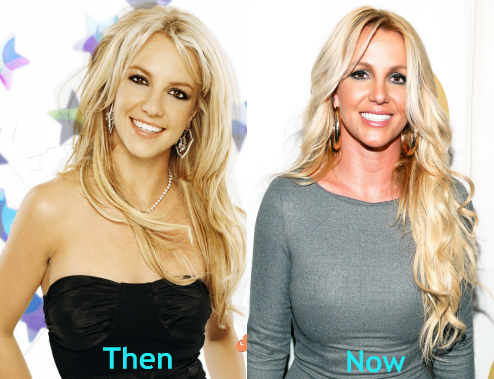 10. Britney Spears
According to some believable rumors from the celebrity world, Britney Spears joined the bandwagon of celebrities who have sought the aid of plastic surgery to enhance appearance. The grapevine insists that she went for a nose job. By all standards, everything went as she wanted. The before and after photos show clear evidence of Britney's successful transformation into a smashing beauty.