List of 10 Celebrities With Breast Implants
In Hollywood, appearance is everything. Plastic surgery has become a basic need. Breast implants are among the leading plastic surgery procedures among female celebrities. Here is a list of 10 celebrities with breast implants.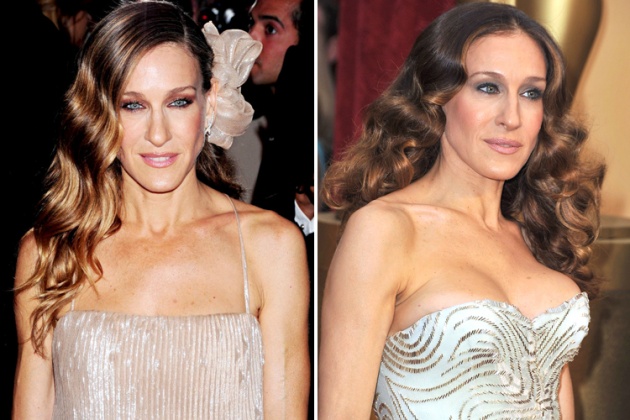 1. Sarah Jessica Parker
She gained mainstream success for portraying the role of "Carried Bradshaw" on the popular sitcom "Sex and the City". She is one if the leading 10 celebrities with breast implants. A comparison of her before and after pictures reveals that her bra size has increased by 1-2 cups. Her breast size has increased, but her overall weight has not changed courtesy of the breast implants.
2. Nicole Kidman
Nicole Kidman used to have tiny and flat boobs during the early stages of her career. She currently has firm sexy breasts and she looks better than ever. Her breast augmentation is among the most successful plastic surgeries in Hollywood. The breast implants are also rumored to be among the most expensive.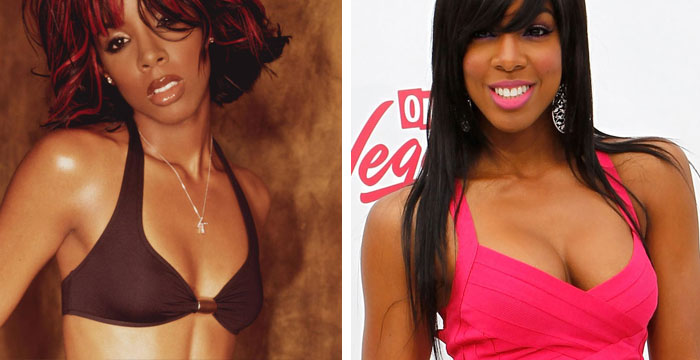 3. Kelly Rowland
Kelly Rowland wanted to have breast implants as early as when she was 16 years. She managed to wait for ten years and did something about her breasts when she turned 26. She went under the knife in October 2007. She was proud about her new set of boobs and admitted to Cosmopolitan that she was very satisfied with the results since they fitted her perfectly.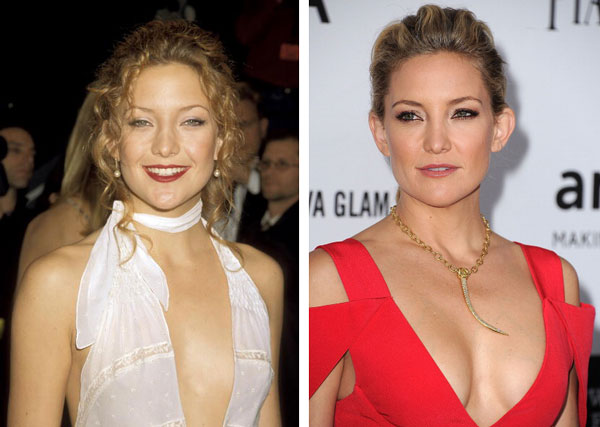 4. Kate Hudson
Kate Hudson is one of the 10 celebrities with breast implants who created a buzz when she underwent breast augmentation. Her breast implants are said to have cost approximately $15,000. The lack of big boobs bothered her immensely and she underwent a mini boob job on her 31st birthday. Her boobs are now flawless and bigger making her more appealing than ever before.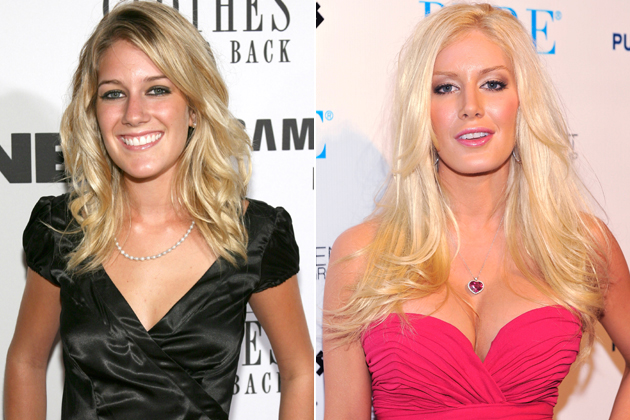 5. Heidi Montag
It is not a wonder that Heidi Montag is among the 10 celebrities with breast implants since she is a self-confessed plastic surgery addict. In 2009 she underwent ten cosmetic surgery procedures within a single day. One of the procedures was a boob job. She increased her bra size from an A cup to a triple D cup. After some time, she got tired of her gigantic cup size and replaced the breast implants with a smaller D-cup size.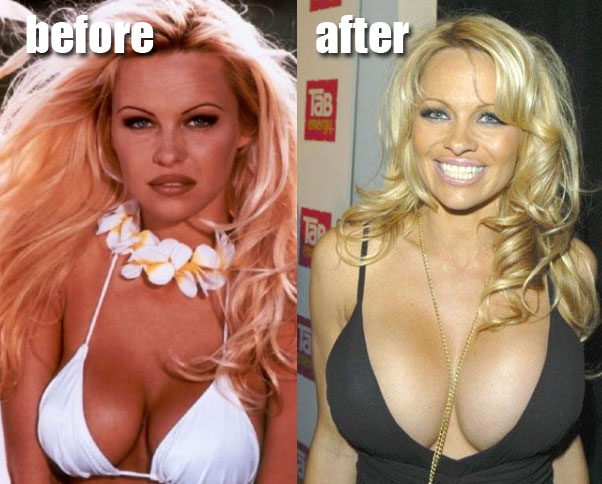 6. Pamela Anderson
Pamela Anderson is a poster child of plastic surgery. The Baywatch superstar underwent her first breast augmentation procedure in 1990. In 1999, she underwent a procedure to have the implants removed. In 2004, she went under the surgeon's scalpel again and chose bigger breast implants than the ones she had before. She flaunts her gigantic breasts endlessly. She is credited as the being the pioneer of the breast augmentation craze in the United States.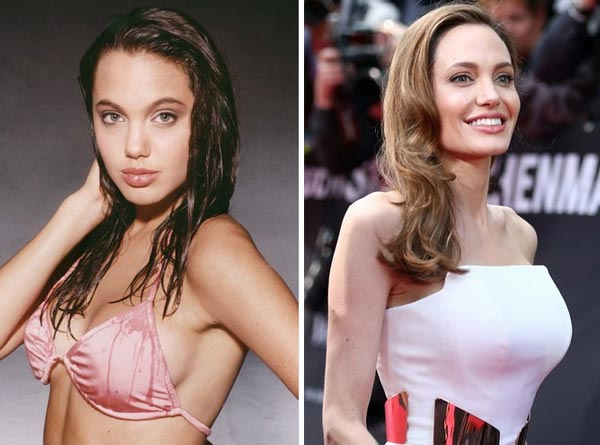 7. Angelina Jolie
Angelina Jolie is one of the household names in this 10 celebrities with breast implants list. She underwent a double mastectomy whereby her natural breasts were removed to reduce her high genetic breast cancer risk. She then underwent reconstructive surgery whereby she was fitted with high cost breast implants. She now has a bigger cup size. Her decision was praised since she underwent breast augmentation for a constructive purpose.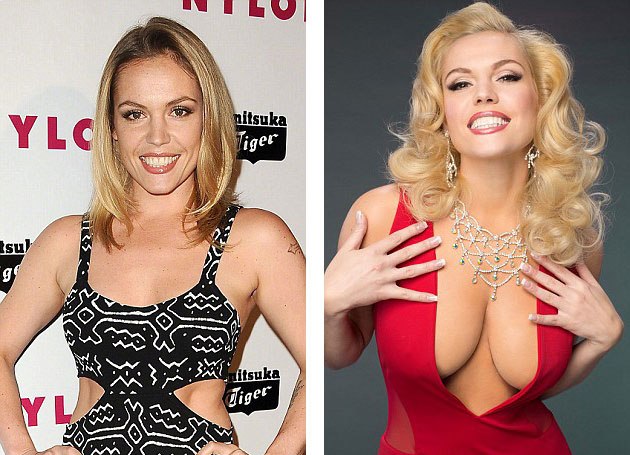 8. Anna Nicole Smith
Anna Nicole Smith is one of the hottest sensations in Hollywood. When a photographer discovered her as a model, she decided to undergo a double boob job. She was fitted with two implants in each of her breasts. Her new pair of breasts facilitated her appearance on the Playboy cover when she was just 24 years old.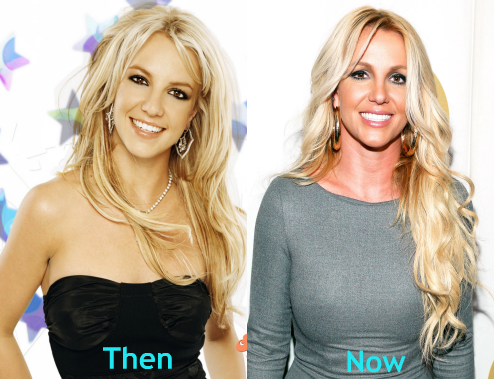 9. Britney Spears
There are several versions of rumors surrounding the number of plastic surgery procedures that Britney Spears has undergone. She is among the most famous of the 10 celebrities with breast implants since she had a boob job when she was a teenager. She had the implants removed when she was pregnant since she was warned that they were not ideal for breast feeding.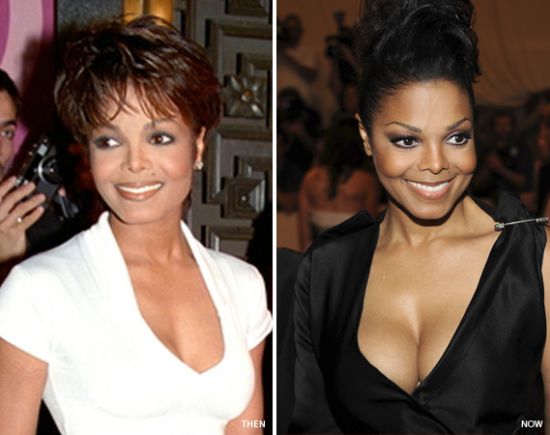 10. Janet Jackson
The songstress is famous for her 2004 wardrobe malfunction. The malfunction made people realize that her bust was noticeably larger because of breast implants. Her bigger breasts increased her publicity and popularity.